Want to be a digital marketing specialist? Join our training course!
Over the last couple of years, digital marketing has grown in lightning speeds to becoming the major advertising platform businesses use today…and it's still growing. Brands are putting more focus into digital marketing then ever before. At this point of time, there is a very high demand for digital marketing specialists. Businesses are paying highly for skilled digital marketers, and you can be one too. We are here to provide you with the necessary training to level up your digital marketing skills.
Digital Marketing Benefits.
Payscale.com estimates that the average annual salary for a digital marketing manager as RM 90,799 as of March 2018. Digital marketing is the path to making more money!
With businesses moving away from traditional advertising platforms and towards digital platforms, there is a need for skilled professional digital marketers to lead them on the right path. Job opportunities are everywhere!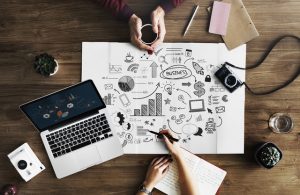 If you are running your own business or you plan to start your own business in the future, digital marketing is your key to success. Learn and use these digital platforms to grow your business even further!
Ready to be a highly paid, in-demand digital marketing specialist? Register with us below and we will get in touch with you.
Introducing the Digital Marketing and Social Media Marketing Masterclass!
Who should attend this masterclass?
· Marketing Executives, Managers, Senior Management who wants to understand digital marketing and optimize their marketing channels.
· Digital marketing beginners who are looking to level up their skills in the working field.
· Business owners who need to leverage on digital platforms for gaining new customers and opening new markets.
· Anyone looking to learn or pursue a career in digital marketing.
·      Learn how to create your social media strategy and a specific framework by which to devise it.
·      Obtain deep understanding on the relevant key performance indicators to measure Social Media success.
·      Understand the arsenal of tools available for you to promote your business or product using the most popular and effective social media channels.
·      Gauge who your key social media influencers are and how to include them in their social media strategy.
·      Analyse the impact of your social media strategy.
·      Discover ways to be able to adapt your social media strategy in in real-time.
·       Learn how to set a long-term content strategy, which will be maintained fresh with ideas whilst consistent in delivery.
A brief overview about digital marketing and all relevant set of activities:
Behavioral | Targeted
Google AdWords
Facebook
LinkedIn
YouTube
Content Marketing & Blogging
Social Media Marketing
Marketing Offer – Attractive / Relevant Offer
Email Marketing
Video Marketing – YouTube
Responsive Design
What is SEO?
Why SEO?
How Search Engine Works?
Google's Algorithm
Does SEO take time to see     results?
SEO Tips that every                website owner, designer, blogger and content writer should know!
Keyword Research

Creating content           hierarchy first!
Brainstorming –             Think and discuss them!
Related Searches
Google Keyword           Planner
Keyword Tools

Writing Headlines (Page          Titles) with examples.
Setting up Google AdWords Campaigns – that avails high ranking at low cost
Content Structuring
Finding and selecting the right Keywords
Keywords Matching Options
Campaign Setup procedure
Ads and Ad Groups
Organizing Ad Groups
Creating Effective Ads
Optimizing Landing Pages
Bid Management
Negative Keywords
The Social Media Frontier – what social media is and is not
How Social Media channels work

Which are the main platforms and suppliers and how they interrelate
Operational realities – Understanding the new Social Media ecosystem: how to move from scheduled, traditional marketing to the new, "always-on" social media world
The differing platforms, advantages and best-use case-studies:
Instagram
Facebook
Whatsapp
LinkedIn
Pinterest
YouTube
Influencer Marketing – How to determine influencers and how to integrate them in your strategy…
Defining your Social Media Objectives – a thorough discussion on your objectives and what to measure
Who are you communicating with and why? Practical exercise to discuss the different social media content strategies based on customer segmentation
What to say… and when! How to set the tone of voice, the way you will deliver your messages, based on who you are interacting with
Social media – is not one person… Who is accountable and why? What are the major do' and don't s. Silos to avoid and how to deal with them.
Ensuring Social Media is an extension to your overall Marketing Strategy – ways to ensure consistency and measure return on investment.
Social Media nightmares! Participants will work through a practical exercise documenting their best and worst social media experiences and discuss ways to avoid making the same mistakes
How do you set on your content strategy?
Growing the idea pool. What are the strategies to drive creative content? This includes an interactive exercise to generate content ideas.
When to say what and where?
Who says what about you or your products? Strategies to leverage User Generated Content.
The new Alphabet of Social Commerce: insight into the new Facebook, Mobile and Social commerce platforms and how they are changing how customers shop
Social Media Loyalty – the main tools available to drive sales digital coupons, codes and other social commerce mechanics to drive sales.
Your Social Media Calendar- main considerations to drive your calendar and fundamental tools to implement your social media promotions
18-20 February 2019
9:00am - 5:00pm
3-day-class.

Full hands on training.

Master digital marketing!

Breakfast, Lunch and tea provided.
ROYALE CHULAN THE CURVE
No.6, Jalan PJU 7/3, Mutiara Damansara, 47800 Petaling Jaya, Selangor,Malaysia.
Bring along your laptops and power cable!
Wifi will be provided at the venue!
Ready to be a highly paid, in-demand digital marketing specialist? Register with us below and we will get in touch with you.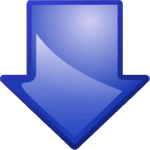 Bachelor of Software Engineering (Hons), University of Staffordshire
CEO & Founder Of A TECH
Certified Ethical Hacker (CEH)
Computer Hacking Forensic Investigator (CHFI)
Arcnoid handles content creation (social media, graphic designing, touchscreen kiosk, etc.) and digital marketing projects every single day. At Arcnoid, we only employ the best. Our consultant is an experienced specialist in professional development. She has been spearheading a global development company, primarily the management consulting wing specializing in providing world class professional development, human capital development and social media marketing solutions.  She was involved with ensuring progressive growth of the business through management of its Advisory functions. Currently she is the CEO of a digital marketing firm in Malaysia.
Her everyday role entails; strategic planning, managing and leading teams in diverse roles, sales/ marketing/ advisory/ operations management, digital marketing, market expansion strategies, business development initiatives, competitive & market intelligence, determining pricing strategies and control and monitoring of budget/spend of products under the portfolio. 
Her unique interpretation of online business allows her to travel the globe as a speaker, trainer and consultant, working with multiple organisations.
Ready to be a highly paid, in-demand digital marketing specialist? Register with us below and we will get in touch with you.